68 Ford Torino GT Fastback
---
In the good old days there were real cars! Before the enegy crisis drove fuel prices up, Detroit was engaged in a speed war, and the Ford Torino was one of the major players of that era. In 1968 and 69 David Pearson won back to back Grand National Championships driving a Torino.

---

Engine is a 390 freshly rebuilt with a mild cam, Eldebrock Performer intake manifold, Holley 600, 3 way valve cut and head work, add to that some new Hooker headers and we should be in the 400 HP range. The car has a 4 speed with a cranky shifter that will be next on the rebuild list. I'm budgeting for an electronic Igition system next, then it's on to the suspension and eventually new paint. This car was built at the Claycomo Assembly plant near KC, MO.


I also had a 70 and 74 Torino.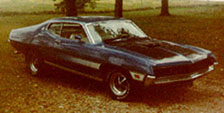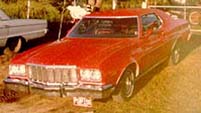 ---
Here are some links to other Torino sites on the web;
---
Last Updated:
by Timothy